---
MATHEMATICS DO NOT LIE!
---
Unfortunately, our media often times cannot be trusted.  During this time of the COVID-19 crisis, the media has been PANIC PEDDLING.  This irresponsible journalism is nothing short of Yellow Journalism and propaganda!
This page that I have created will show that mathematics is pure and true; whereas, the media often times is manipulative.  Please visit one of these interactive spreadsheets for more information.
Last updated on April 05, 2020.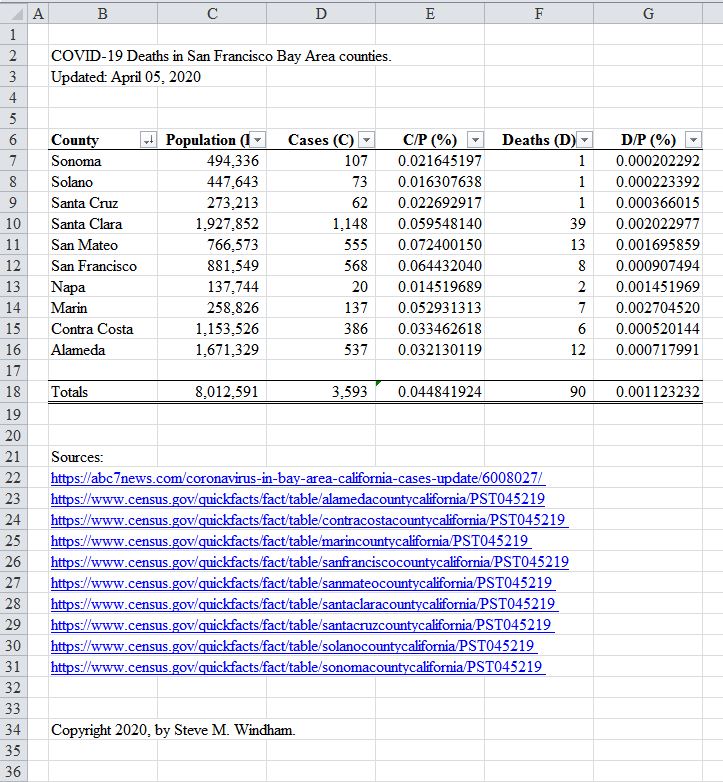 Spreadsheet Links: