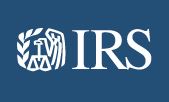 The Internal Revenue Service has announced that January 23, 2023 will be the official start date of the 2023 tax filing season.  This is the first date that the IRS will be processing 2022 tax returns.  The deadline this year is April 18, 2023, as per the IRS website:
The filing deadline to submit 2022 tax returns or an extension to file and pay tax owed is Tuesday, April 18, 2023, for most taxpayers. By law, Washington, D.C., holidays impact tax deadlines for everyone in the same way as federal holidays. The due date is April 18, instead of April 15, because of the weekend and the District of Columbia's Emancipation Day holiday, which falls on Monday, April 17.
Taxpayers requesting an extension will have until Monday, October 16, 2023, to file.
This year, taxpayers and tax professionals should see improved service and processing times.   This is due to the passage of the Inflation Reduction Act, which has resulted in the IRS hiring more than 5,000 new telephone assistors, as well as more in-person staff to provide support to taxpayers.